AVAILABLE
SEPTEMBER 5TH, 2023!
EVERYDAY DHARMA: TIMELESS TECHNIQUES FOR FINDING HAPPINESS IN YOUR WORK
Find your dharma—your inner calling—and learn to integrate ambition, work, and well-being to create a balanced, joyous life with this practical, life-changing guide from the beloved speaker, bestselling author, and co-founder of the Gross National Happiness Center.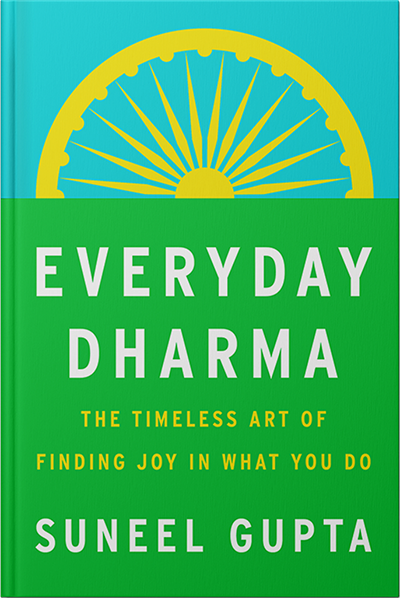 PRAISE FOR SUNEEL GUPTA
"Remarkable! Extremely valuable! You ignited discussions that sparked fresh, creative ideas."
Sulema Peterson , SACRS Executive Director, SACRS
"A master at storytelling. Delivered his personal experiences in a relatable way that captivated us right out of the gates. Left us wanting to hear more and motivated to explore new ideas."
Pete Newcomb, Senior Vice President, Critical Care
MOMENTUM
In this inspiring talk, Suneel Gupta invites us to re-think endless hustle culture and build sustainable emotional runways to success by embracing simple, life-changing habits that benefit wellbeing and boost performance.
ALSO BY SUNEEL GUPTA
The bestselling debut book from Suneel Gupta, "Backable" explains that the key to success is not talent, connections, or ideas, but the ability to persuade people to take a chance on your potential. The good news? This "it quality" can be learned.